We are proud to bring you Koi, Butterfly Koi and Goldfish from two of the top sources in the industry.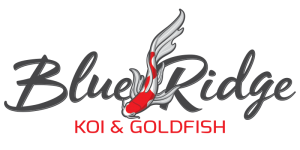 In business for over 50 years, Blue Ridge Fish Hatchery has paved the way in the American koi industry.  Many bloodlines of Butterfly Koi seen in the industry today, including most of the bloodlines seen in the US, were created by Blue Ridge Fish Hatchery starting in the 1980's.  Blue Ridge offers all of the popular koi varieties in traditional standard fin, as well as butterfly fin.  Read more at blueridgekoi.com.
See all of our Blue Ridge Koi and Butterfly Koi for sale.
Located in the Jezreel Valley in Northern Israel, Hazorea Aquatics is the oldest and longest running koi farms in Israel.  Hazorea is dedicated to providing truly bio-secure Koi and Butterfly Koi.  Read more at hazorea-aquatics.com.
See all of our Hazorea Koi and Butterfly Koi for sale.
See what "bio-secure koi" from Hazorea really means:
All fish from all suppliers are quarantined in separate holding facilitates.  During the minimum 2 week quarantine period fish are monitored for any signs of health issues.
Contact Us with any questions you may have about our suppliers or our quarantine procedures.